Toffanello's Fresh Pasta has become a cherished institution within the city of Timmins since establishing itself back in the summer of 1989. It was on July 25th of that year when founder, Mark Toffanello, officially opened the doors of his shop to the public.
Having always been a passionate cook alongside his mother and father, Mark Toffanello previously worked as a teacher and miner before he created what was to be his home and masterpiece for the next 25 years.  Mark was in-between jobs when he first cooked up the idea for the business. With his original handwritten business plan still in existence, he gleefully describes his ideal market and target demographic: Italians native to the North, as well as Italian food lovers seeking that same exquisite cuisine that Nonna used to make! With the help of friends, family and some solid recipes, it didn't take long for Mark to get the ol' brick-and-mortar up and running!
Upon meeting Mark in March of 2014, and after years of enjoying and dining on Toffanello's Fresh Pasta, current owner and pasta aficionado, Krysta Kiraga, would submit a proposal in hopes of acquiring and growing the business. By the end of April, Krysta was invited to join the team on trial and spent the next three months shadowing Mark, his methods, and his demeanour. By Canada Day 2014, Krysta would take full ownership of the business, with Mark helpfully staying on for an additional three months in order to ease the process and ensure a smooth transition.
Krysta, who has always regarded herself to be a serious foodie, first forayed into the idea of getting into the food industry after experiencing a couple tours of the Italian homeland. She worked in the food industry for 17 years, and studied food & wine all over the country.  She was inspired to create a mission that centers upon serving fast and fresh food to the population of her beloved Timmins, with a level of quality on par with the top offerings in Europe.
A combination of good timing and great chemistry (alongside rumours of Mr. Toffanello's impending retirement!) provided Krysta with the opportunity to continue honouring the enduring legacy of the Toffanello brand.
A a few words from Krysta herself:
"Who would have thought a conversation over a cold Canadian brew and three months of discovery would transition me into owning my beloved pasta shop? I'd like to invite each and every one of you to stop into our shop to experience the best food and town and meet my cherished team of pasta enthusiasts!"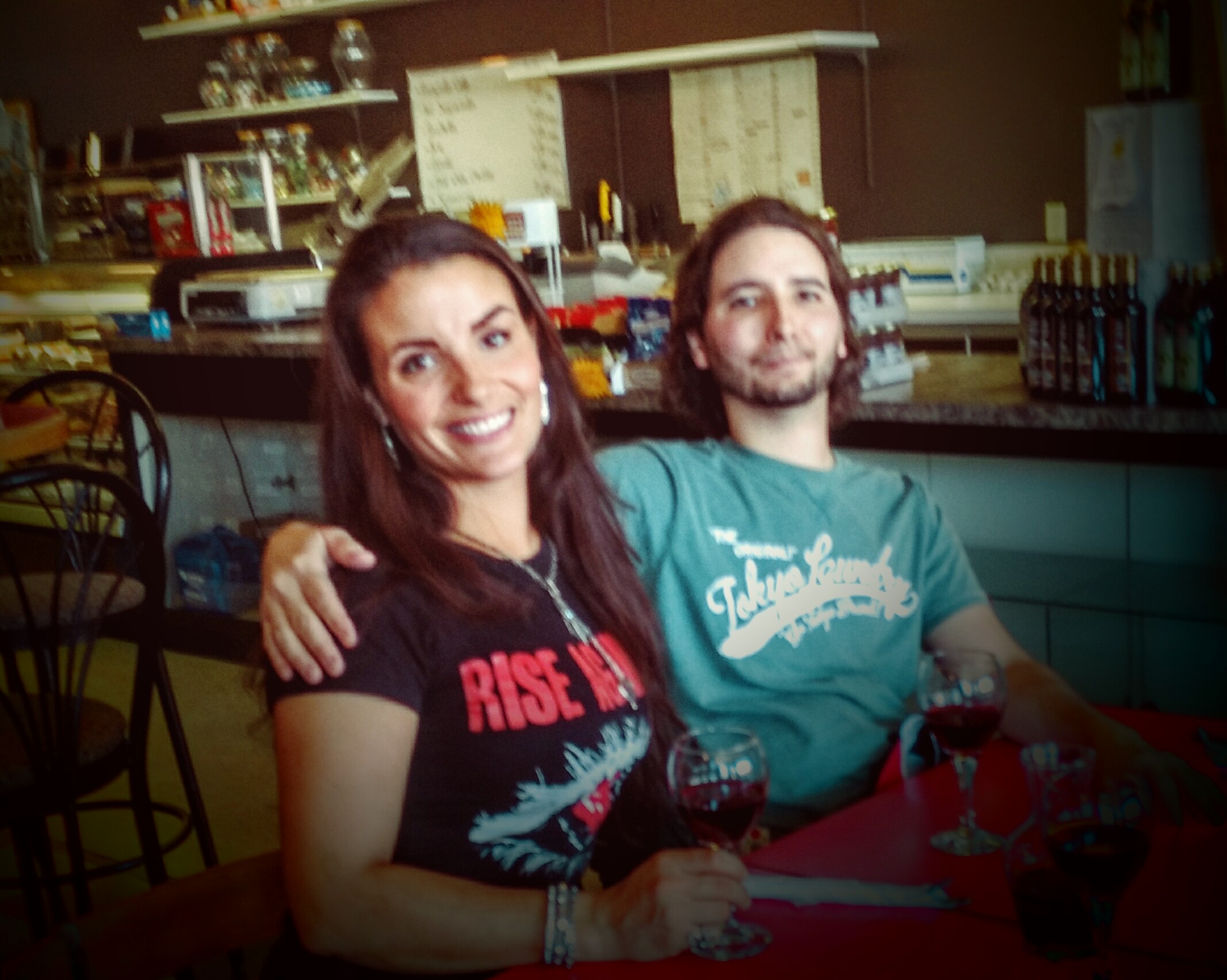 Krysta, with her brother Joey.